Commercial Used Cooling and Dry Large Sheet Pan for cooling and dry. There has different size for your choose on supermarket such as 18inch*26inch, 16inch*22inch, 13inch*18inch, 10 1/4inch *15 1/4inch, 9inch*13inch, 6inch *9inch and etc. This aluminum sheet pans are made of 19 Gauge heavy weight aluminum for daily using. Designed to resist warping and bending, this Aluminum Sheet Pan can withstand cold temperatures in freezer as well as high heat application in oven so it provided us use it for cooking, baking and essential kitchen item. By the way, we don`t need take long time to clean up due to its natural polished surface to keep this pan looking fresh after each use.
All sheet pans are featuring strong wire-reinforced rims for added strength and working life
The tapered sides on bun pans make it easy to stack and store multiple pans when they are not in use.
This pan`s flat construction make sure browning and baking so you can bake cookies, rolls and biscuits in efficient way. It can also be used as a cooling area and great for transporting baked goods in your kitchen.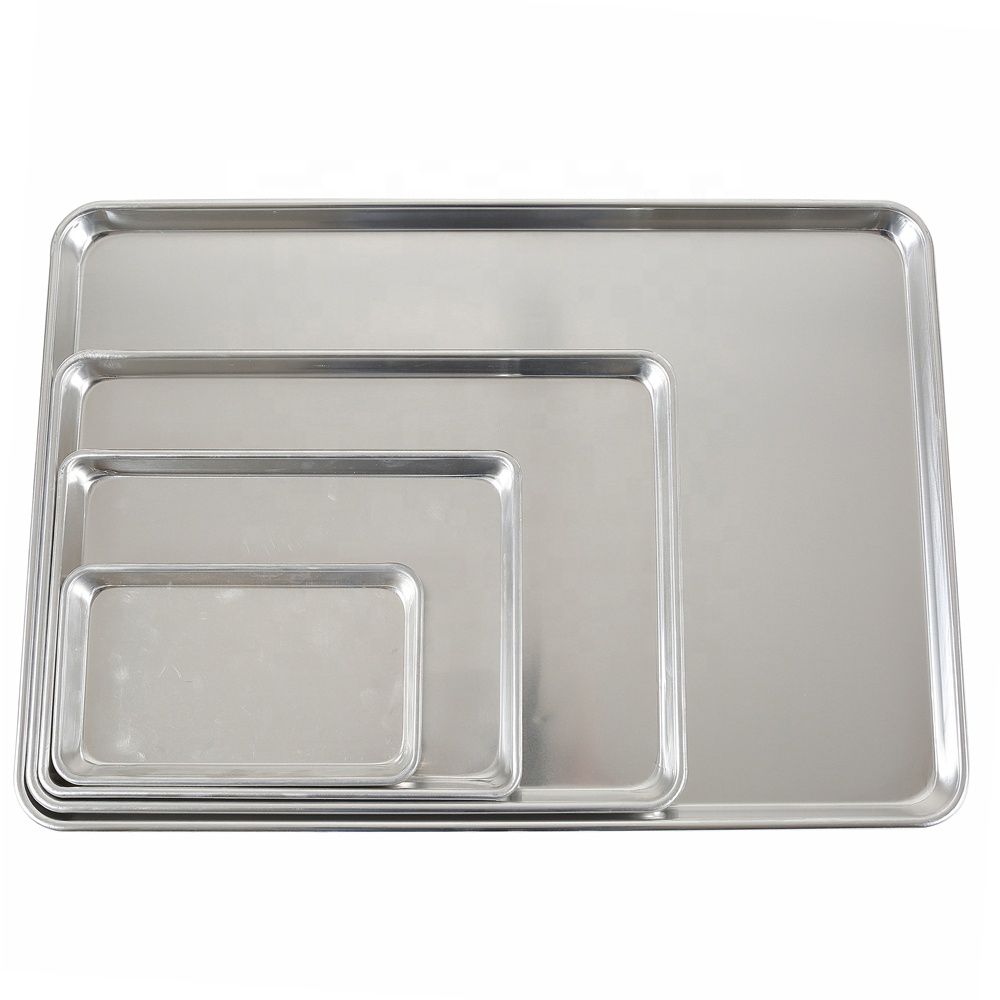 YANGZHOU GNEWY MACHINERY EQUIPMENT CO.,LTD
Business Type:Manufacturer
Product Range:Cooktops , Baking & Pastry Tools
Products/Service:Aluminum Perforated Sheet Pan , Bread Baking Pan , Baguette Perforated Tray , Loaf Pan , Pizza Peel , Aluminum Baking Pan
Certificate:ISO9001 , REACH , RoHS , TUV
Company Address:No. 669, Jiangdu South Road, Guangling District, Yangzhou District, Jiangsu P.R. China, Yangzhou, Jiangsu, China


Previous: Hot Sale Aluminized Steel Loaf Pan
Next: Bakeware manufacturers and suppliers, offering Aluminum Perforated Sheet Pan, Bread Baking Pan, Baguette Perforated Tray, Loaf Pan, Pizza Peel, Aluminum Baking Pan and so on.